Chisholm Trail completed the Scouting for Food 2021 Challenge on April 17
Troop 1000 joined in sorting canned goods and non-perishables at the Tom Thumb on Independence and Parker. Thank you to all the Scouts and adults who collected over 1500 food items for Plano Food Pantry.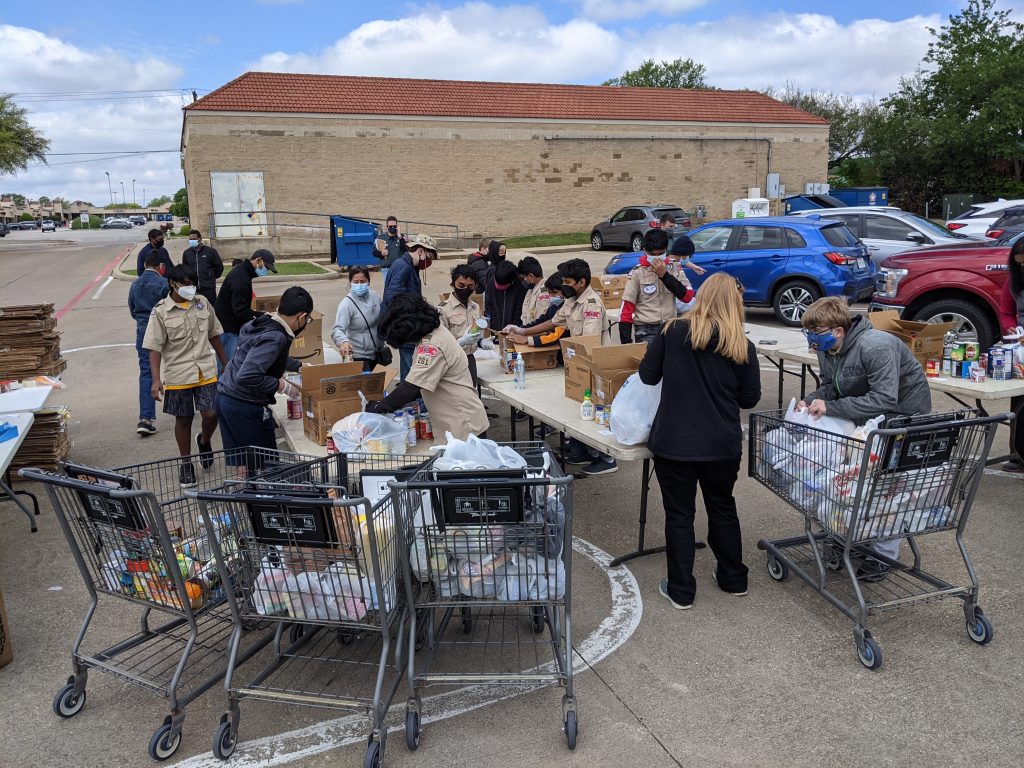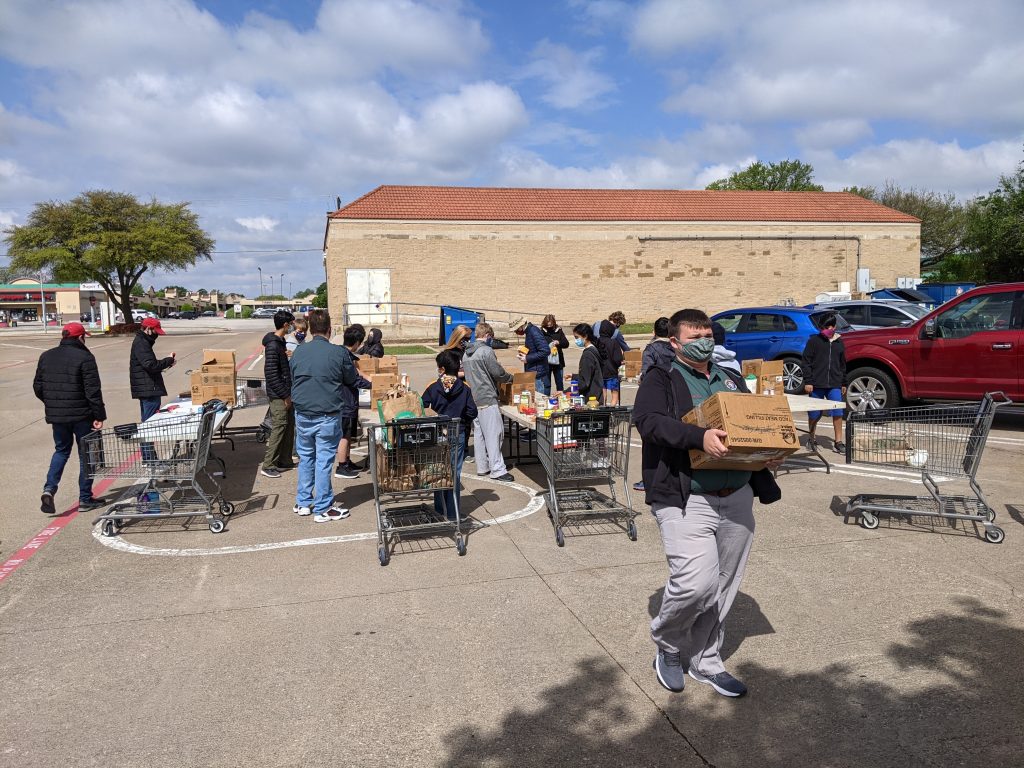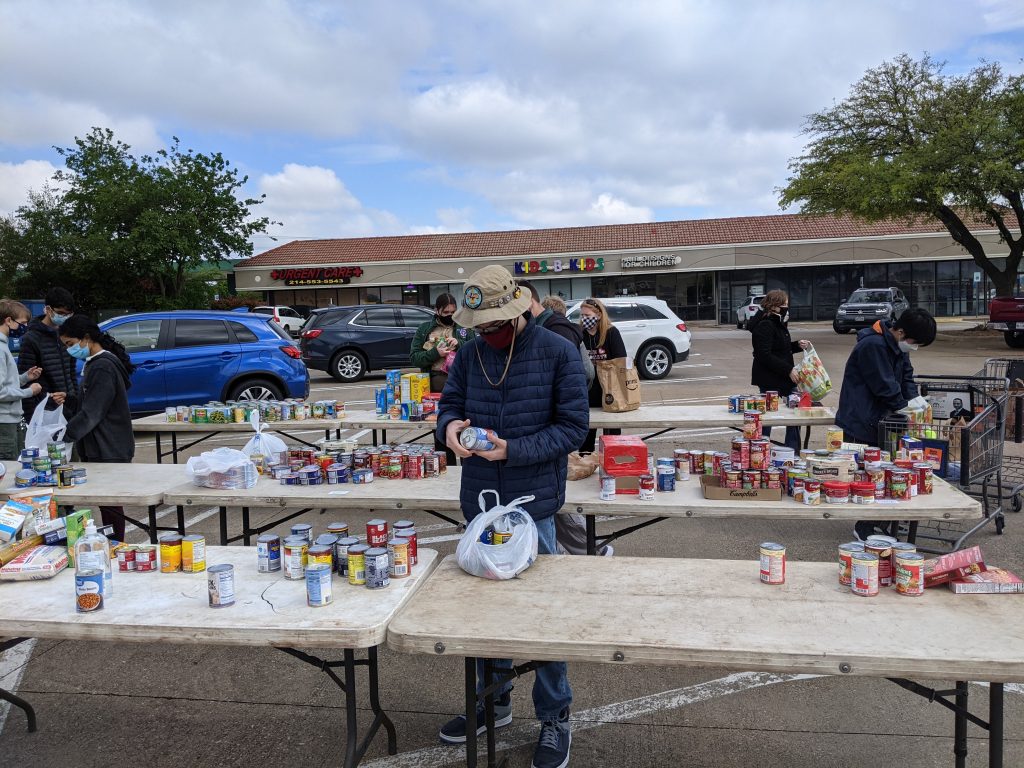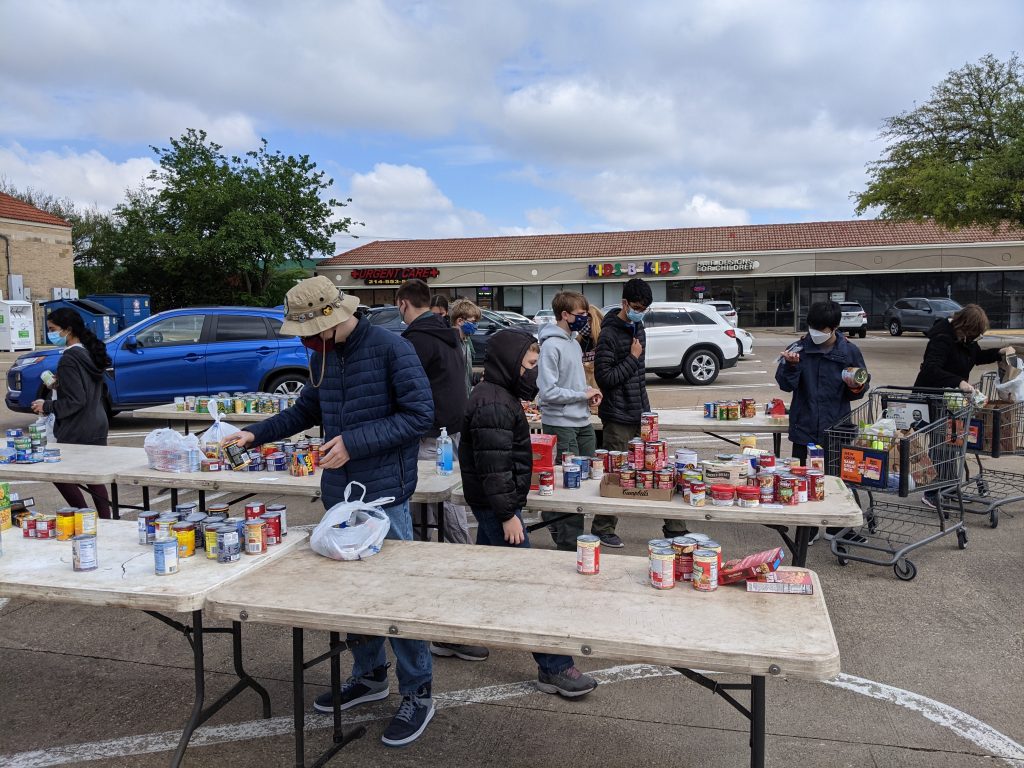 Thanks to all who volunteered last month for the Scouting For Food event.
The Chisholm Trail District has rescheduled the annual Scouting for Food event for Saturday, April 17th. It is on that day that collection sites will be staffed by volunteers to take your collections and sort them properly for the food banks.
The collection sites are being reviewed and will be confirmed at a later date.
Once we hear more info we will invite you all to volunteer again. all service hours at the Food Pantry go toward Rank Advancement.

Saturday, April 17
Plano Food Pantry
2200 E. 18th Street
Plano, TX – 75074
972-422-1850
More information TBD