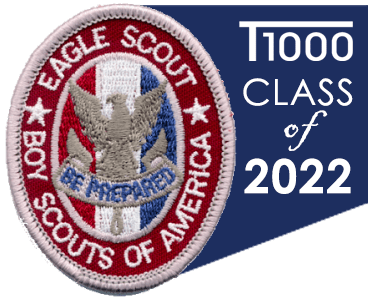 Troop 1000 is proud to extend a hearty Congratulations and a WEY-HEY!
to our 2022 Eagle Candidates. May many more follow in your footsteps.
January 27, 2022
April 8, 2022
May 18, 2022
October 20, 2022
October 24, 2022
December 20, 2022

Jake Boles
Plano ISD elementary school students go on field trips to the outdoor learning center almost every year, but their map was a google maps image with some icons on top that didn't look very professional. So, I decided to create a digital map of the center that could be mounted on the wall or printed out and given to students. I led a group of scouts to plot out the property with a digital app and converted the survey into a physical map.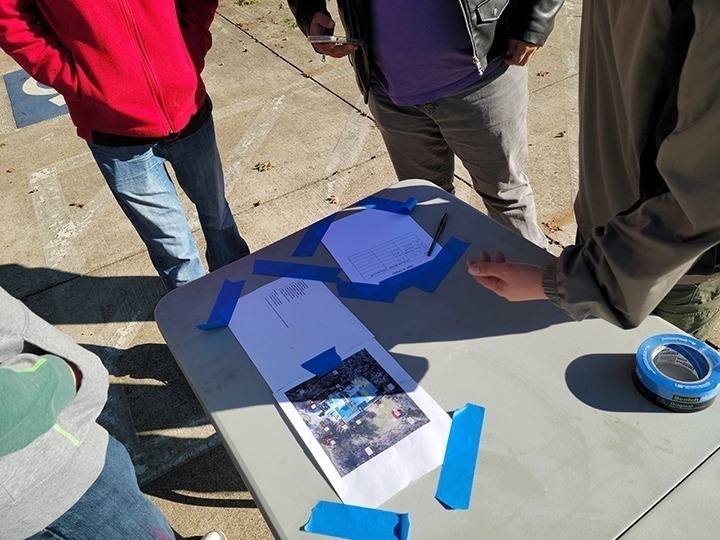 Robert Ramsey
My project was to manufacture a literacy and memory game for the Plano Public Library. The game consisted of painted wooden tiles manufactured from sheets of plywood. The tiles are 6 inches square with numbers and symbols painted by hand and then sealed with clearcoat. The tile set was then boxed up in a hand made box, with a nice custom plaque.

Sid Bidare
My Possibilities is a full-day, all-year continuing education and job placement program in North Texas, aimed to give adults with Intellectual and Developmental Disabilities (IDD) the chance at a higher education and an opportunity to let their untapped possibilities shine.
I led a group of scouts to design, build and install a balcony bar on the existing balcony railing to allow staff to use the outdoor break area. Plus we refurbished eight benches to provide the staff seating during their breaks. The existing benches in the outdoor staff break area are made of metal and wood. The wood had been damaged due to weather exposure and needed to be replaced.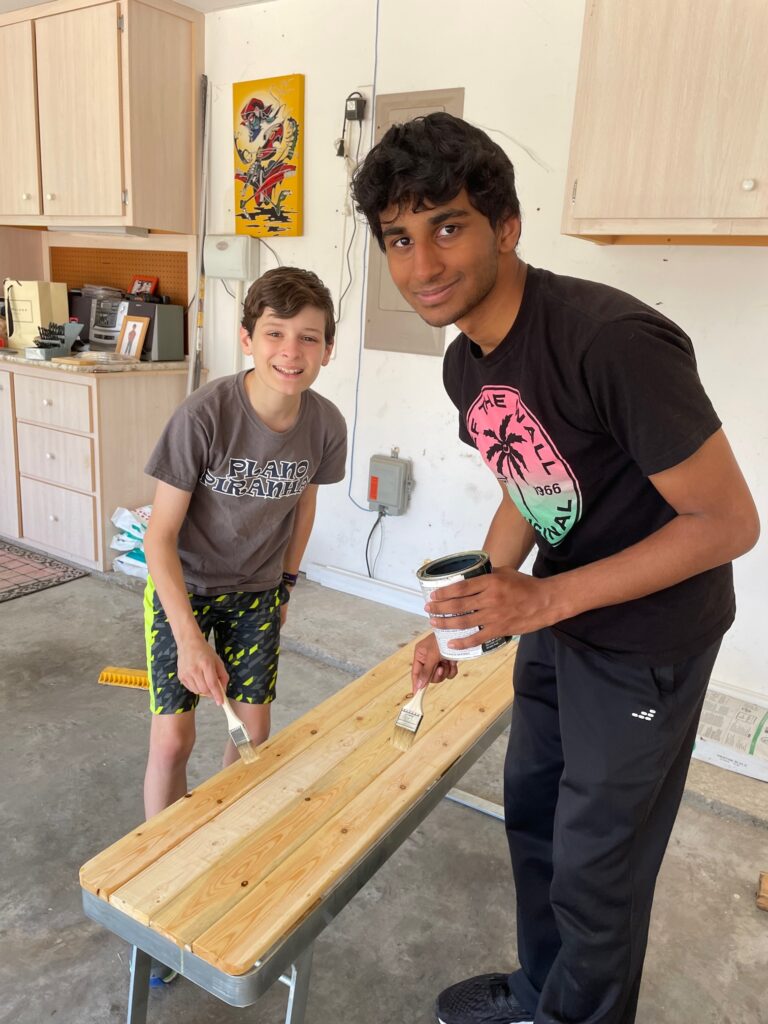 Jeffery John
I led a group of scouts and church volunteers to repaint our church parking lot lines. We painted about 70 parking spots and repainted the fire lanes, handicap parking and curbs. We had to split the work and do it in 2 days since we had few challenges initially with using spray paint and not enough volunteers as planned. I had to pause and re plan the strategy, then run to Home Depot and purchase new materials like wood to make stencil and gallon paints and brushes.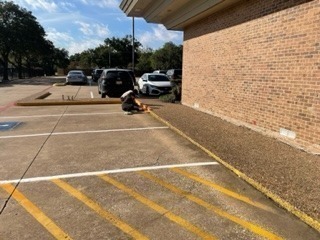 Ryan Faidley
I led a group of Scouts and volunteers from area troops to construct and install safety blackout shades inside Shepard Elementary School in Plano. The shades cover interior entrances to grade-level classrooms, providing privacy and protecting students and staff in the event of an emergency.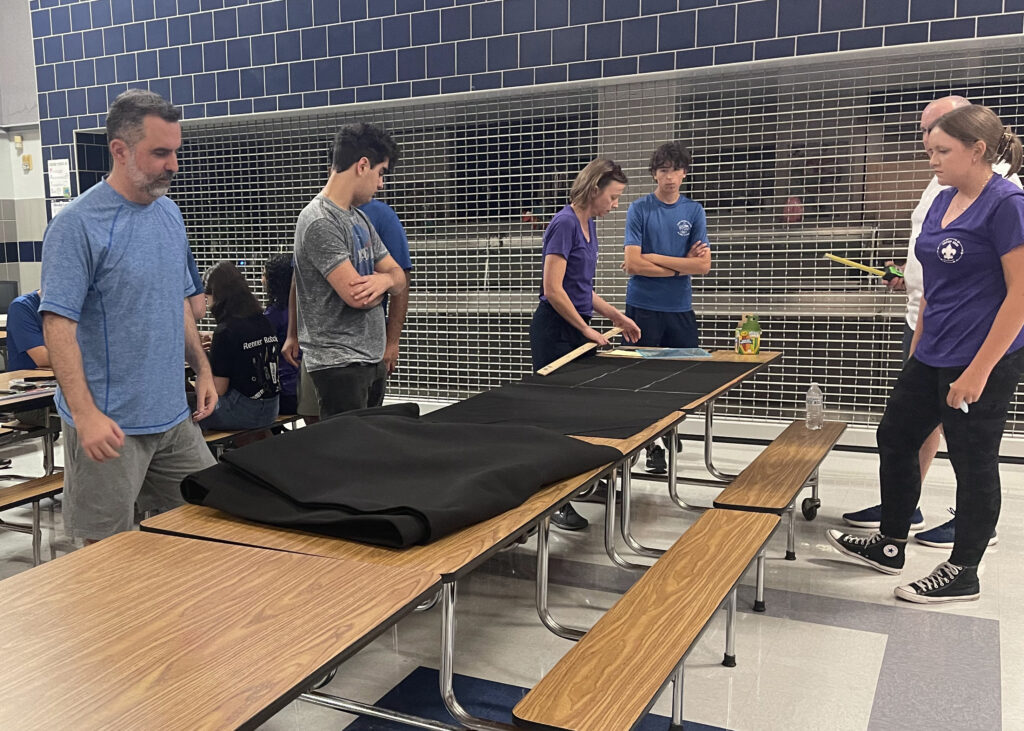 Joel Justin
Church of the Way is a Christian religious institution for the Asian Indian community in and around DFW. There is an outdoor stage that is used for church community events and celebrations that has two large 8×8 sign boards that required full replacement. The sign boards are made of plywood and it was completely worn out and needed to be replaced. My project was to create a detailed plan to replace those two boards with the help of other scouts and family and friends. Replacing the boards helped the church to use them for multiple purposes especially during church outdoor events, festivals and celebrations as a backdrop for various themes and also as a cover for performers. During normal days, the boards are used as a message or sign board for drive-by traffic. I enjoyed every aspect of this project and it helped me to showcase the scout in me.