You can now join Troop 1000 Online!
If you are crossing over from a Pack you can transfer automatically
*You will be re-directed to my.Scouting.org. If you do not have a login you will need to make one.
This link only covers National fees but you get into the system quicker.
You will need to coordinate with our treasurer to complete your sign-up fees.
If you want to pay your New Scout fees all at once you can follow this PayPal link. $150
Troop 1000 does not hold "Open Houses" We invite you to visit our troop on any night and see us in action.
Check our calendar for program schedules and contact the Webelos liaison to arrange a troop meeting .
Steps to join T1000:
Contact the Webelos liaison. info@t1000.org
Complete official Boy Scouts of America application. Youth Application
Submit BSA application with payment to the Webelos liaison or designated representative.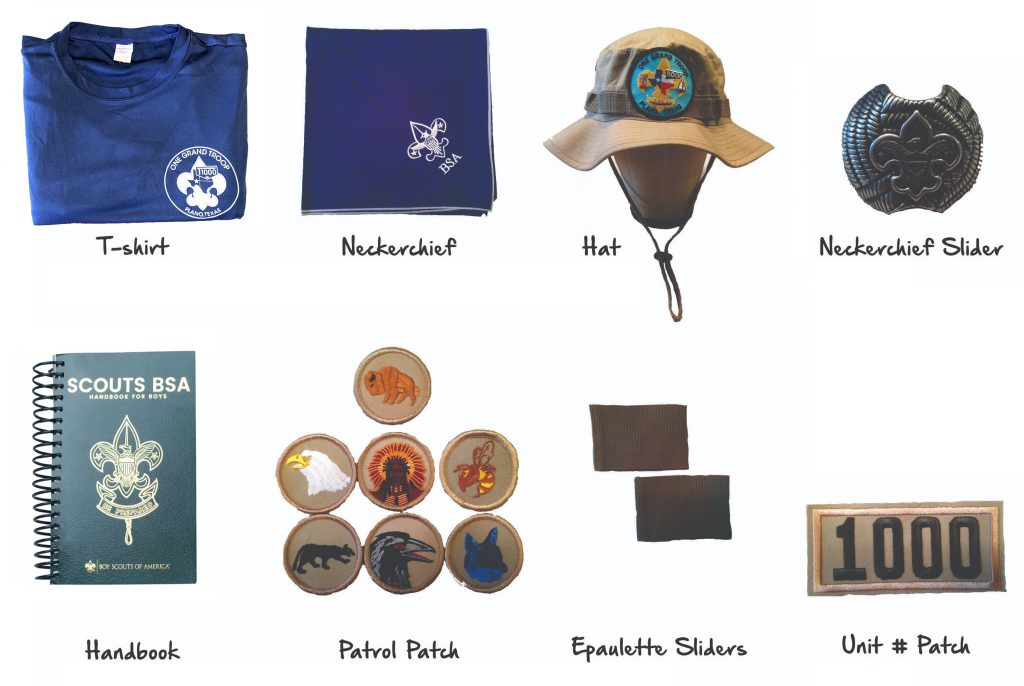 The one-time $150 joining fee includes an official T1000 hat, Class B shirt, neckerchief, slide, uniform patches, and Scout Handbook. The Membership fee — paid twice a year — covers the Troop's expenses to support programs. Here is more info on fees and dues.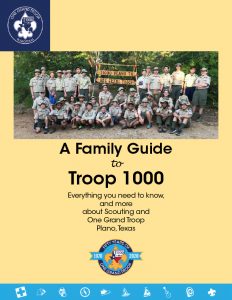 Download our Troop Family Guide: Everything you need to know and more about One Grand Troop.
Adults are welcome to join the troop as well. Visit our Volunteering page.