Troop 1000 has open houses several times a year.
Please contact the Webelos liaison for information on upcoming open houses and joining.
Steps to join T1000:
Contact the Webelos liaison.
Complete official Boy Scouts of America application. Youth Application
Submit BSA application with payment to the Webelos liaison or designated representative.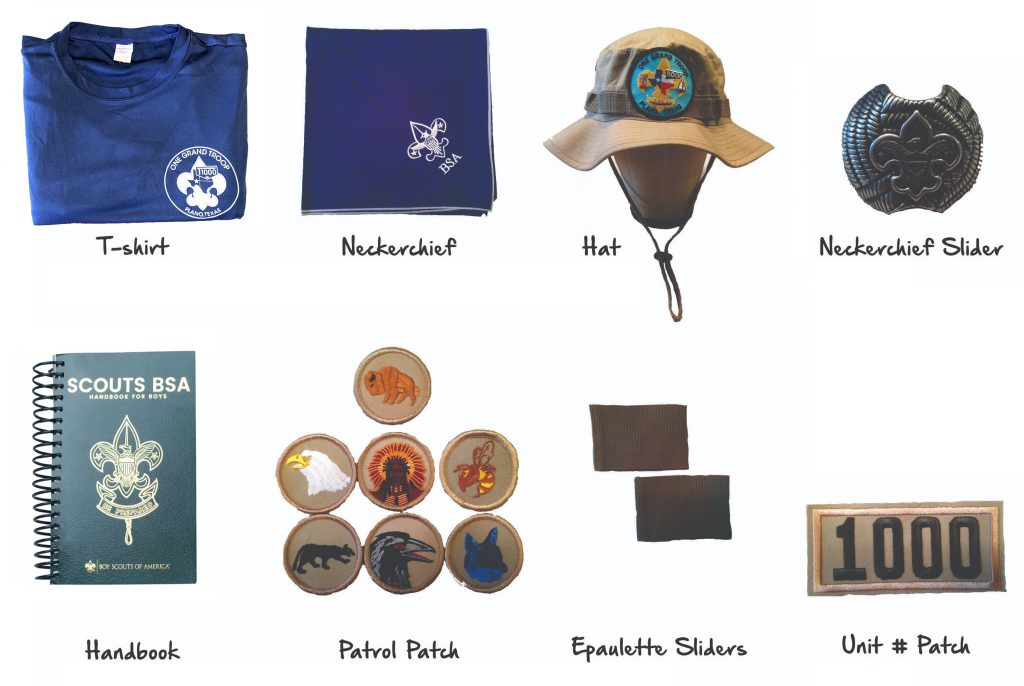 The joining fee includes a cool T1000 hat, Class B shirt, neckerchief, slide, uniform patches, and Scout Handbook. The Membership fee — paid twice a year — covers the Troop's expenses to support programs. Here is more info on fees and dues.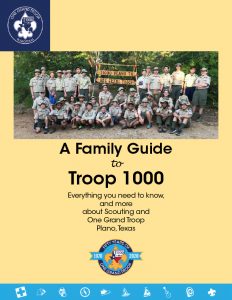 Download our Troop Family Guide: Everything you need to know and more about One Grand Troop.
Adults are welcome to join the troop as well. Visit our Volunteering page.