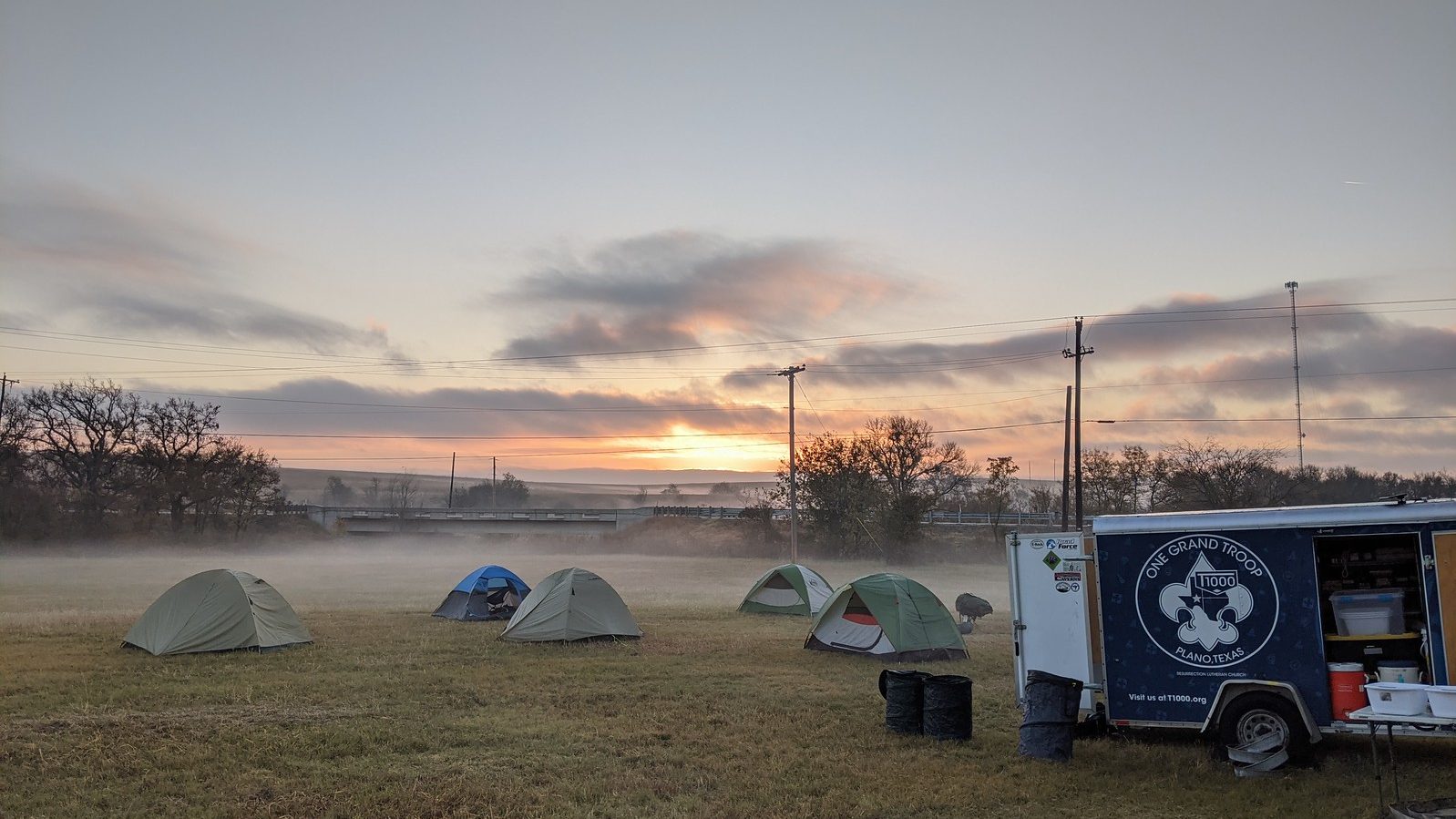 Below you will find updated camping information.
Campout Flyers, Permission Forms and PayPal links will be will be distributed to the Troop via email and Slack. Review our Money Monday page for Payment options and schedules.
Latest News
Standard Campout Forms and Checklists
Medical Forms
Camping Gear Recommendations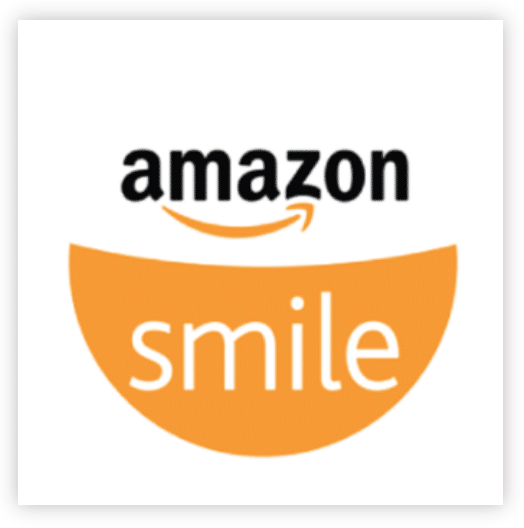 At Troop 1000 we want to ensure that our Scouts are properly outfitted for our campouts. We go many different places so our Scouts must Be Prepared for different weather, terrain, and season. Follow this link to see our Troop 1000 New Scout Amazon list for gear recommendations and suggestions.
Gear Recommendations:
Day Pack: Small "packable" backpack about 24L. Your scout can keep his Daypack Essentials in the daypack for the trip to the camping location. A school-style backpack is acceptable.
BSA First-aid kit
Two bandannas
Survival whistle
Headlamp
Compass
Pocketknife or Multitool
Rain jacket and pants (Frogg Toggs)
Extra Water (2 1L Nalgenes)
Scout Handbook (latest edition)
Work gloves & 50′ of paracord
Sun protection (Troop Hat, sunglasses, sunscreen)
Extra Clothing (gloves, hat, socks, undies, whatever else you may need to Be Prepared)
Additionally:
Sunscreen, Bug/Tick repellent, Notebook and pen/pencil
Most of the smaller items should fit into a large Ziploc bag or a 32oz peanut butter jar and should be carried by the Scout whenever they go hiking or on a campout.
Review the Troop Basic Campout Checklist.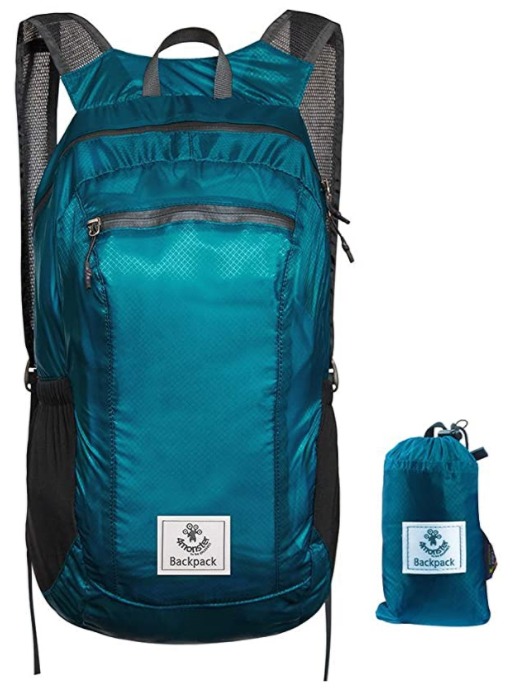 Backpack: Internal or external frame. 40-50L is plenty for the first couple years as your Scout grows. There are many models out there and all types of price ranges. Walmart and Target have quality gear that can work on a budget and aren't too heavy. Weight is a key factor in portability. You don't have to be an "ounce-shaver" but you also should not bring a wagon to haul your stuff. A pack shouldn't weigh more than 5 pounds. All gear must fit in your Scout's pack. The sleeping bag must fit in the lower compartment of your Scout's backpack or fit cleanly to the outside of an external frame pack secured with straps. With any pack you get you should get it sized to your Scout. REI will help you size any pack to your body type.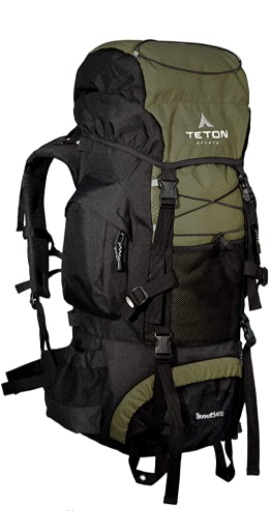 Sleeping Bag: Sleeping well can make or break a camping trip. As with other gear, there are a bewildering number of sleeping bags. We recommend looking for a combination of low weight, compacted/stuffed size, and overall warmth and durability. Knowledgeable folks at REI or Cabela's can help guide you to a 20 degree bag that should work. Review your choices with your Scout's Patrol Advisor. Weight, warmth and size are the key points of comparison for any quality bag. Modern bags are made with more fill on the top and less on the bottom. A bag should not weigh more than 5 pounds. STORE BAG UNCOMPRESSED HANGING OR IN STORAGE BAG (NOT COMPRESSION SACK) WHEN NOT IN USE.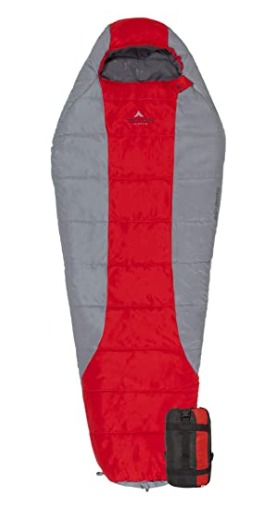 And don't forget a sleeping pad. A Sleeping pad is critical as insulation from the ground.
Klymit Therm-A-Rest
Suggested brands to look for: Kelty, Alps Mountaineering, Hyke and Byke, Slumberjack, Teton, Deuter, Gregory, Osprey, Coleman, Klymit, Sea to Summit, Outdoor Vitals, Magellan (Academy), Ozark Mountain (Walmart), Sierra Designs (Target)
Suggested outfitters: Academy, REI (Garage Sale), Cabela's, Bass Pro Shop, Moosejaw, Steep and Cheap
Set up an account at Hiker Direct ! Great deals on all gear exclusively for Scouts. The Hiker Direct Refer-A-Friend program gives a $5 credit to you and to your friend. WIN-WIN! Create a new account and include:
name: Chris Sherrod (Troop Committee Chair)
email: t1000.plano@csherrod
in the account information signup. You will automatically receive a $5 gift added to your account.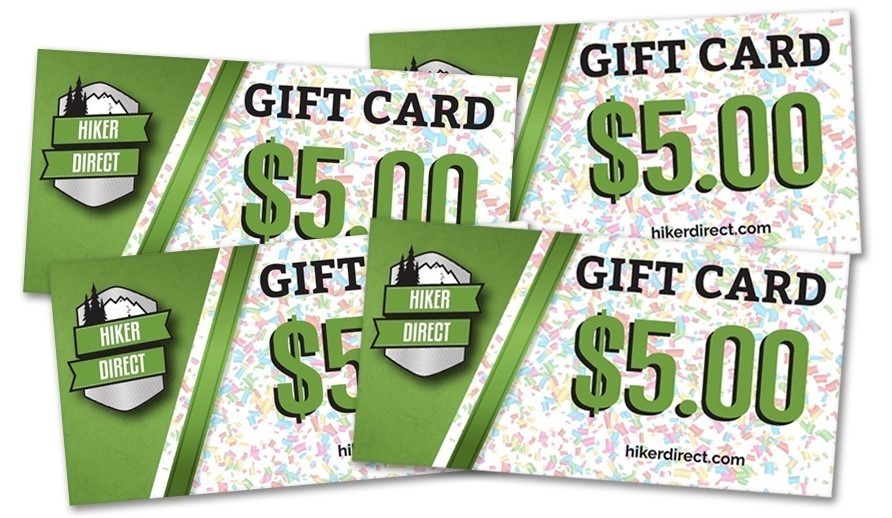 Suggested small gear sources: Target, Walmart, Academy, Amazon (you can choose Circle 10 Council as an Amazon Smile donation recipient.